Navigation Systems
Whether you're directionally challenged or you would like a reliable reference to help you locate nearby points of interest when you visit a new town, a car GPS is an invaluable tool that saves users countless dollars in wasted gas and helps them arrive on time to every destination. Don't rely on cryptic directions and faded, dog-eared maps—modernize your car trips and drive with confidence with a high-quality mobile navigation system from TraffiK JamZ Car Audio. With the help of this handy device, you'll never get lost again!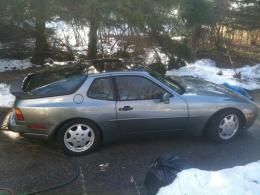 At TraffiK JamZ Car Audio, we use only quality products and cutting-edge installation techniques to help ensure that your new car GPS system is equipped to serve you wherever you may roam for many years to come. We can work with vehicles of all makes and models and are able to customize each project to ensure that your car GPS is specifically tailored to meet your unique needs. Each navigation system type comes with its own set of perks, so if you're considering a handheld or in-dash navigation system for your vehicle, contact TraffiK JamZ Car Audio today to have a mobile electronics expert make product recommendations based on your specific requirements.
While portable navigation systems can be easily transferred from car to car, an in-dash navigation system is a great option for customers who are interested in theft-resistant, reliable car GPS technology. Once you've selected the model that is perfect for you, your professional in-dash navigation installer will then mount your car GPS at the right angle to ensure easy viewing and programming, as well as the correct function of the internal gyroscope, which helps determine your precise location on Earth within as little as a few feet. We will also properly connect your new system to the reverse wire and speed sensor to ensure total accuracy. No map will be able to provide you with the precise directions and comprehensive service that a car GPS system provides, so if you're tired of arriving late because you're consistently getting lost, call or e-mail TraffiK JamZ Car Audio for a free estimate and to learn more about mobile navigation and your vehicle.
Car navigation systems come with a variety of features. Talk to a representative from TraffiK JamZ Car Audio today to find a model that can fulfill all of your needs. Some common features include:
Touch screens
Automatic re-routing in the event of a missed turn
Point-of-interest mapping
Routing options (such as no tolls, least highway, etc.)
Estimated time of arrival
Searchable database
Street views and map overviews
Visual and voice prompts
Built-in Bluetooth, CD/DVD/MP3 and other multimedia options
Navigation systems have saved countless drivers time and hassle and can even help keep you safe on the road by keeping you on track and informed of the location of nearby amenities. Consult an expert from TraffiK JamZ Car Audio for more information on this new technology—you'll soon understand why car navigation systems are among the most popular mobile electronics on the market today. Our team has over two decades of experience providing Denver and surrounding communities with custom car electronics installations, and we're committed to providing each customer with stellar workmanship at the area's most reasonable prices.
Navigation systems are great for both personal and commercial vehicles, so if you spend a lot of time on the road or simply lack a sense of direction, consider this purchase a smart investment that can increase your road safety and help you get to where you're going without hassle. If you're sick of getting lost, make your way down to our shop now for car navigation system installation!
Car Navigation GPS
In Dash Navigation System
Car GPS
Mobile Navigation Systems