Marine Audio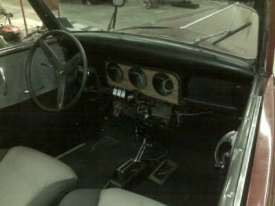 Quality audio entertainment doesn't have to be limited to dry land. In addition to providing full service for cars, TraffiK JamZ Car Audio is proud to extend our services to include marine electronics installation. Unlike some shops, which claim that they are prepared to install marine electronics but have little-to-no experience working with watercraft, our professionals have substantial experience with all of the unique challenges of marine audio. To receive exceptional service from a licensed marine electronics installer, contact the team at TraffiK JamZ Car Audio at your earliest convenience. Our detail-oriented professionals have the knowledge and skills to have your marine stereo ready for your next offshore adventure.
At TraffiK JamZ Car Audio, we know how to install your marine audio equipment properly so that it can withstand wind and splashing to provide you with many years of crystal-clear sound. Whether you're interested in a having a full marine stereo system installed or you are just looking to upgrade your marine stereo speakers, you can expect quality workmanship that will look great and add a delightful accent to your relaxing days out on the water. To learn more or to arrange to have us come out to your address or dock to install marine audio electronics, call or e-mail us today!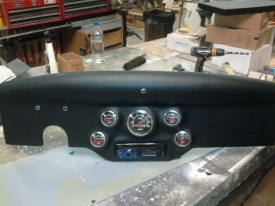 Serving Denver and environs, TraffiK JamZ Car Audio installs marine electronics in vessels of all kinds, from small fishing boats to yachts. No matter what the magnitude of your specific project, our team only uses the finest marine audio electronics from manufacturers with a proven record for producing reliable products. We are available to create a custom marine audio system so that your new equipment is suited to the contours of your vessel and is ideal for your particular listening style.
Some of the marine stereo system equipment that we commonly install includes:
MP3 players
DVD/CD/USB decks
Marine speakers and amplifiers
Subwoofers and tweeters
And more!
If it exists for a car, chances are that a marine audio version is available as well. Contact us for details on all of our available products.
TraffiK JamZ Car Audio has been serving customers for nearly a decade. With over 26 years of direct industry experience, we're committed to providing each and every customer with a winning blend of cutting-edge technology and stellar workmanship. For a waterproof marine stereo system that can withstand difficult aquatic conditions and still provide you with amazing sound, please contact TraffiK JamZ Car Audio today. We are available via both telephone and e-mail and will be more than happy to answer any questions you may have about marine audio electronics or offer you a free estimate on your project.
Marine Electronics
Marine Audio Speakers
Boat Stereo Systems