Device Integration
Newer technologies such as cell phones and iPods allow us to enjoy the comforts and conveniences of home while we're on the go. Unfortunately, many of these items are simply unsafe or impractical to use while cruising down the highway. Distracted driving is a leading cause of accidents, and on top of that, connecting your iPod or other electronics to your vehicle's power system will quickly create a terrible tangle of wires. Luckily, device integration allows drivers to enjoy a perfect combination of safe, easy-to-use electronics that will not interrupt your vehicle's sleek interior look. To enjoy easy access to your full music library or to be able to chat with your friends and family while keeping your hands on the wheel and your eyes on the road, contact the team at TraffiK JamZ Car Audio. We're Denver's source for iPod integration, Bluetooth integration, and radar detector installation. Talk to one of our technicians today for a full list of our product options and to receive a free service estimate.
iPod Integration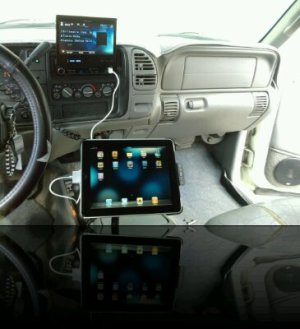 TraffiK JamZ Car Audio offers iPod integration systems that enable you to access the music stored on your device through your car audio system. Call or e-mail us to enjoy static-free sound, easy song selection, stunning looks, and more. There are various options available for iPod integration systems, from add-on or stand-alone units to iPod integration products that combine radio/CD and iPod connectivity in one car audio deck. With our wide selection and knowledgeable staff, you're sure to find equipment that's right for your listening style and vehicle. You'll get the absolute most from your device and from your time on the road when you choose iPod integration from TraffiK JamZ Car Audio.
Bluetooth Integration
Distracted driving laws vary from state to state, and even between communities. Regardless of legislation, the fact remains: Distracted driving can kill. There is, however, a safer way to talk and drive simultaneously—hands-free cell phone communication. If you want to be able to communicate with others safely while on the road, contact TraffiK JamZ Car Audio now for affordable Bluetooth integration.
Bluetooth integration technology works by creating an interface between your cell phone and your car audio system, enabling you to talk hands-free when you're in the driver's seat. Offering a great selection of Bluetooth integration options to our Denver-area customers, TraffiK JamZ Car Audio carries add-on models as well as Bluetooth-enabled car stereos. Our professionals can talk you through the different units to help you find the right one for your particular needs. With features such as on-screen caller ID, touch-screen operation, voice command, voice texting, and more, you can keep both hands on the wheel and take calls with ease. Ideal for both business and personal use, our Bluetooth integration kits are your solution for safer driving. Drop by today, or contact us via phone or e-mail to check out product specifics and learn more.
Radar Detectors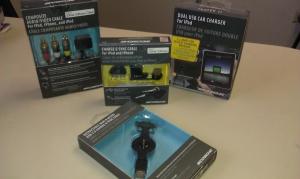 Most people think that radar detectors are designed solely to alert drivers to the presence of speed cameras and police radars to help them avoid tickets. While that is one advantage of using a radar detector, these devices are also handy for helping you avoid traffic and congestion caused by wrecks by alerting you to the presence of police officers up ahead. If you're ready to add a radar detector system to your car, contact our mobile electronics pros for a free estimate. At TraffiK JamZ Car Audio, we offer a variety of radar detector units, including wireless models. Available as front or rear glass mounts, as discreet integrated systems, and with or without diffusers, our radar detectors can be designed around your aesthetic and performance preferences. For more details on the types of radar detector systems we have available, contact our team. This one purchase could save you countless dollars in tickets and time spent in heavy traffic.
The team at TraffiK JamZ Car Audio has over two decades of experience with car electronics installation. While the technologies have changed and advanced over the years, our dedication to providing customers with affordable, timely service has never wavered. We are a family-owned business that will put everything we have into bringing each and every customer reliable mobile electronics that will enhance their driving experience, increase their road safety, and more. For superior service from technicians who are passionate about their work, drop us a line at your earliest convenience.
Bluetooth Integration
IPod Integration
Mp3 Player Integration