Car Audio
Everyone looks for something different in an aftermarket car stereo. Some are on the hunt for clean, crisp sound. Others are more interested in window-rattling bass. Whatever you're looking for, the team at TraffiK JamZ Car Audio is your resource for high-quality car audio accessories. Our array of products and installation options is practically endless, so whether you want to upgrade to a more sophisticated mobile audio system or would like our experts to design a car stereo system tailored to your specific desires, you can trust TraffiK JamZ Car Audio to provide you with superior craftsmanship at some of the lowest rates in the Denver area. We use only high-strand wiring that's oxygen-free and made of copper, in addition to other high-quality materials, tools, and techniques that have been proven to be effective in achieving impeccable results. When you want car audio done right, you want to call TraffiK JamZ Car Audio today.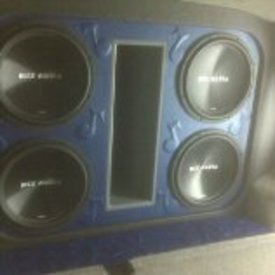 We can install all types of car audio electronics, including:
Speakers
CD/MP3 players
Tweeters
Subwoofers
Subwoofer enclosures
Combination sub and amp packs
Amplifiers
HD radios
All of the products listed above come from only the most trusted manufacturers in the industry, and all of our car audio accessories are available in a variety of types, sizes, and styles. We have products for customers who are concerned with both aesthetics and overall functionality, and our experienced professionals know how to customize your car audio system so that it best suits your particular musical tastes. For the best in car audio video, TraffiK JamZ Car Audio is the name to know in Denver.
Satellite Radio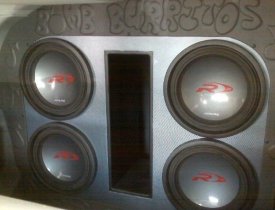 Offering myriad benefits from virtually unlimited station range to superior static-free sound, satellite radio receivers are sure to trump your old AM/FM radio any day! At TraffiK JamZ Car Audio, we offer a great selection of Sirius and XM satellite radio products for your car, and we can help you find the one that meets your specific needs. Bringing you a huge selection of talk, music, and sports stations, satellite radio enables you to enjoy fantastic programming almost anywhere you go. So free yourself from the limitations of traditional radio by calling TraffiK JamZ Car Audio. We're your car audio video shop in the Denver area when you want to take your mobile audio system to the next level. Available as add-ons for your existing in-car audio system or as integrated replacement decks (often including CD players and more), we're sure to have a satellite radio model that works for your vehicle and your listening style.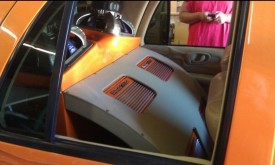 Stop in to TraffiK JamZ Car Audio to see what we can do for you. We keep most of our inventory on site to help ensure quick installation, and we have been working in the industry for over 26 years. Don't settle for substandard performance from your factory car stereo when it is so affordable to have a quality, expertly installed aftermarket system. From helping you choose the perfect in-car audio video system to properly installing and securing all of your wires, components, and enclosures, you can count on us for long-lasting handiwork, excellent performance, and sharp looks. For more information about our products, installation procedures, or company policies, call or e-mail TraffiK JamZ Car Audio today!
Mobile Audio
Amplifiers
Car Stereo
Car Audio Installer
Motorcycle Lighting
Car Speakers
Head units
Mobile Electronics
Motorcycle Audio