Services Offered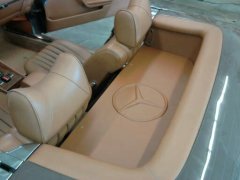 TraffiK JamZ Car Audio is the Denver area's one-stop shop for mobile electronics installation. With over 26 years of experience in the the car audio industry, we offer a large selection of car accessories and are available to create customized designs for projects of all kinds. Let us help you turn your current vehicle, no matter what the make and model, into your dream car. Whether you are primarily concerned with visual aesthetics and want to see our window tinting films, are interested in entertainment options and want to check out our car video options, or are in the market for practical mobile electronics that can improve your overall safety and comfort such as a remote starter or car alarm, we have what you need. No matter what you're looking for, you can expect high-quality workmanship performed with only the finest products and cutting-edge techniques.
A full list of the products that we're proud to sell and install includes: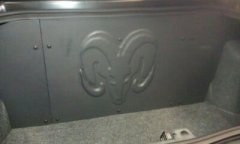 Car stereos, including speakers and other car audio accessories
Remote starters
Car alarms
Window tinting
Clear bras (paint protection film)
HID headlights
Car GPS systems
Back-up cameras
In addition to these products, we are also available to perform marine audio installations.
At TraffiK JamZ Car Audio, we work with a wide array of products from reliable manufacturers and are available to educate you on which devices offer you the features you require in order to fully enjoy your vehicle. Maybe you're interested in a remote starter that comes combined with a car alarm and keyless entry options, or perhaps you are looking for a car GPS system that comes with a point-of-interest locator and dual street view. Just pick up the phone or send us an e-mail to describe the type of mobile electronics that you're looking for, and our experienced pros will be more than happy to help. Or better yet, feel free to stop by our shop to see our selection of HID headlights, window films, and car electronics yourself!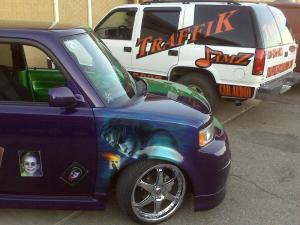 Customers of TraffiK JamZ Car Audio can expect:
Low Prices. We're committed to providing our customers with some of the lowest prices in town, along with the best value and top-quality service. Don't settle for a cheap car alarm or low-quality car DVD player: TraffiK JamZ Car Audio helps you get the first-class components you want at the fair prices you deserve.
Free Estimates. You won't find any surprise fees when you work with TraffiK JamZ Car Audio. We're happy to provide free estimates so our customers are certain they're receiving the best price in town!
True Professionals. The team at TraffiK JamZ Car Audio is fully insured. We have been providing the Denver area with high-quality service for over two decades and strive to stay abreast of all of the most recent developments in the auto and car electronics industries to ensure our customers get the cutting-edge equipment they need.